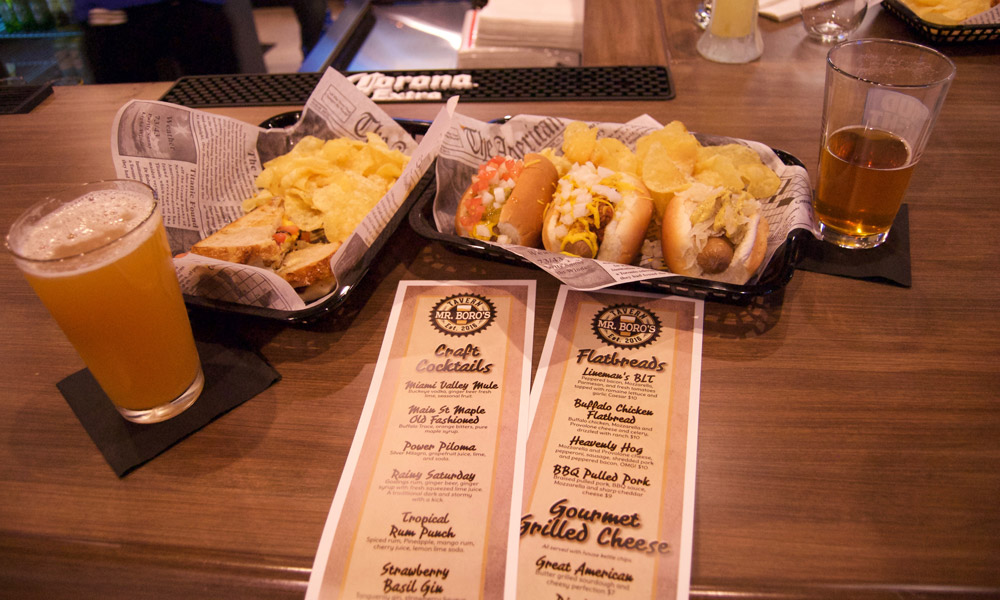 Mr. Boro's Tavern finally had their invite-only soft opening last Saturday and we had a great time. We tried the Bleacher Dog Sliders, the Buffalo Chicken flatbread pizza and the Boro Favorite grilled cheese. All of the food we tried was surprisingly good for a tavern environment, this isn't your typical bar food! Everyone seemed to really like whatever food they tried. All of it looked so good I can't wait to go back and try some of the other dishes.
Sitting at the bar we were able to watch the staff mix their own cocktails all evening so we opted to try the Tropical Rum Punch and the Strawberry Basil Gin by Marci's suggestion. We weren't disappointed and I'm planning to try the Rainy Saturday next time as we've recently discovered just how good a Dark and Stormy can be so I'm eager to try their version.
All in all it was a great evening and we're looking forward to going back. The grand opening to the public was tonight and we couldn't make it but I'm sure we'll be back soon. Great job, Marci & Rick.